June 27-30 Class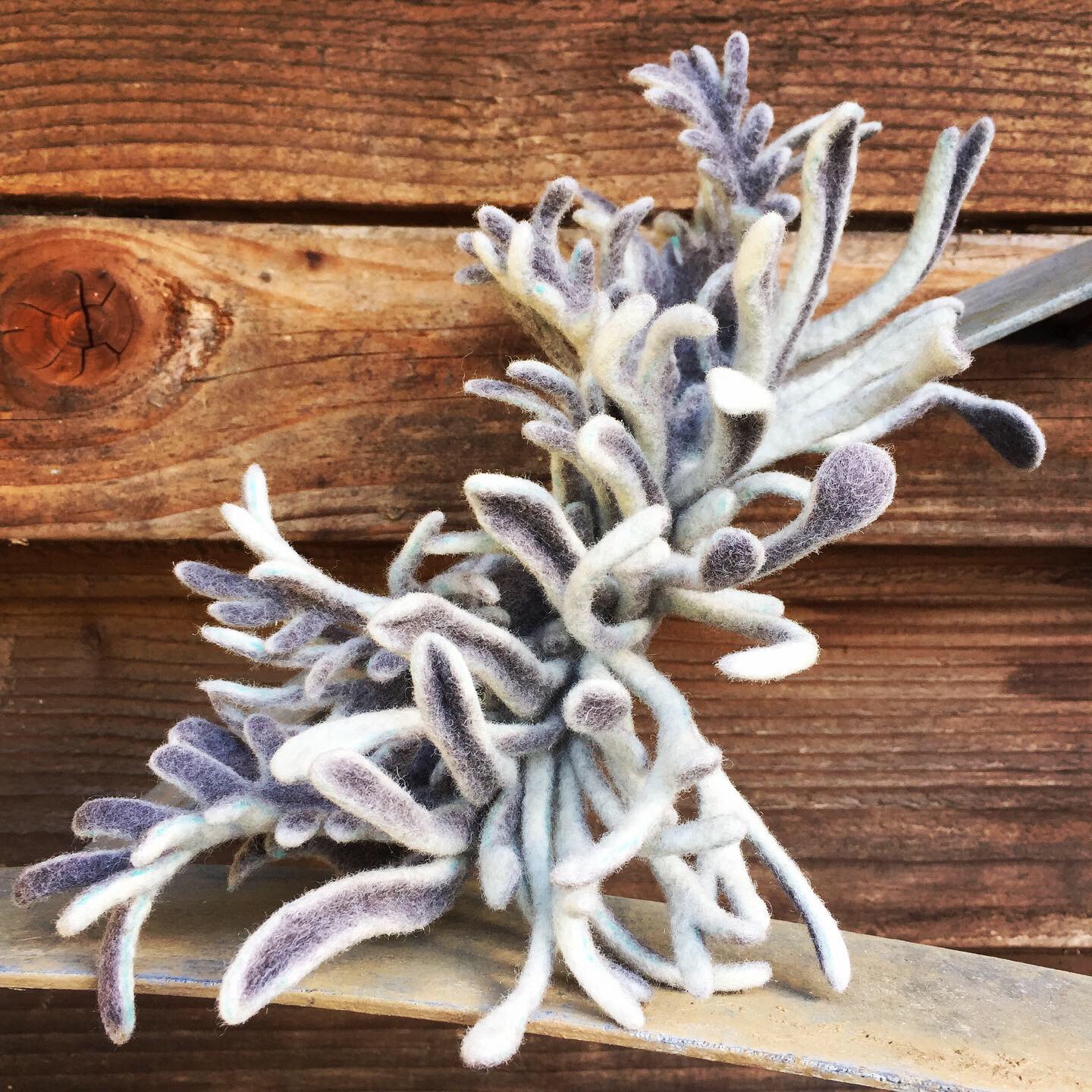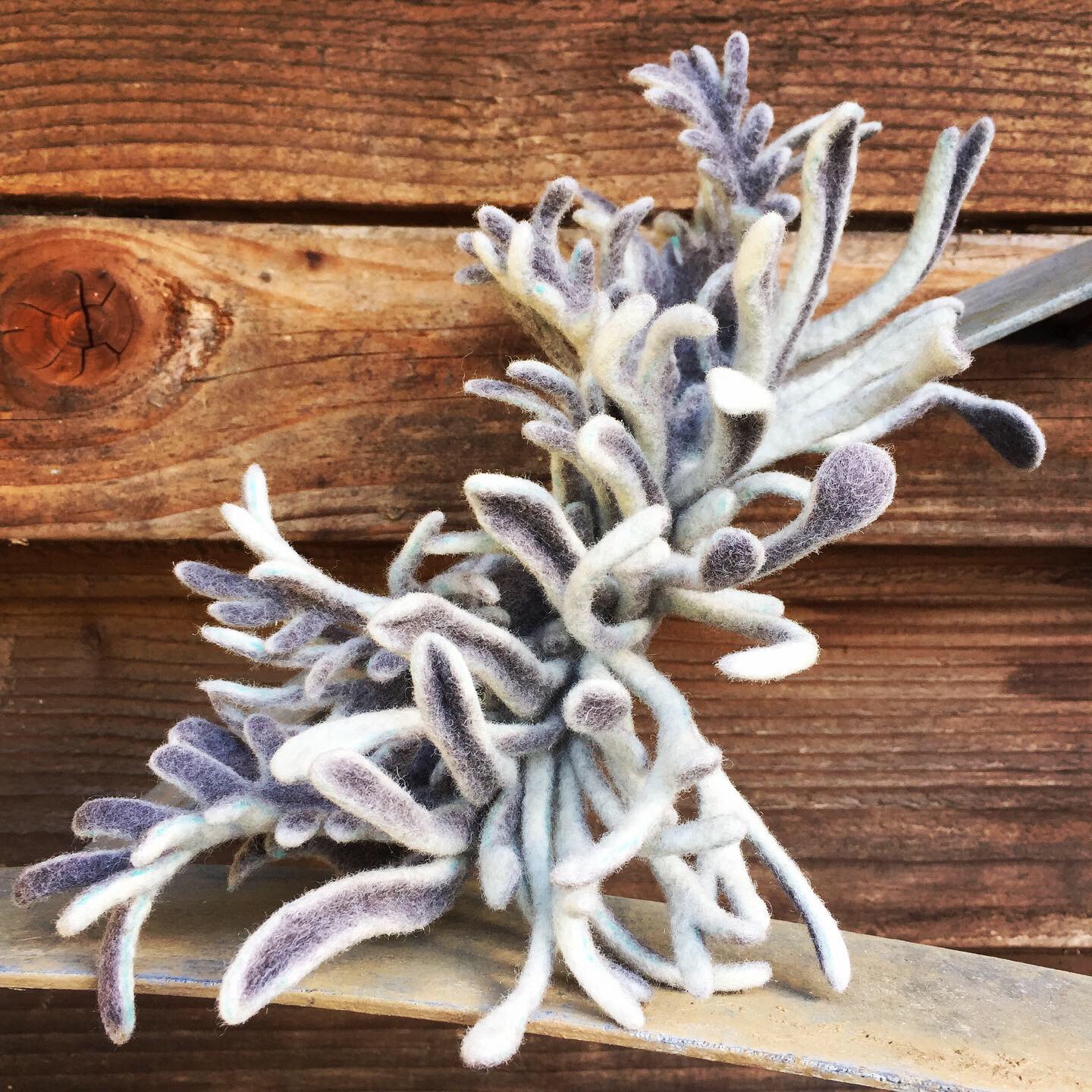 June 27-30 Class
June 27-30, Thursday through Sunday

9am to 4pm (see full schedule lower on the page)
Join me in Portland for four days of sculptural and textured felting!
This will be the first offering of these techniques in my new studio in Gladstone, OR (Portland)… And I'm very excited to have the space to share with you at my home base!
Participants will learn how to obtain rich textures in handmade wool felt by assembling thick sheets of needled wool and wet felting them into a tightly bonded fabric. The workshop is in two parts that build the techniques into very different results. The first part will be constructing and felting flowers (each student will make 2-3) and the second part of the class is expanding and refining these techniques for textured wall hangings and sculptures. Students will create sample sized works.

All experience levels welcome! I have taught groups with complete newbies to felting, alongside veteran artists. The techniques are new and everyone will learn and succeed.

Materials: All materials used in class (wool, etc.) will be provided with the class fee. More are available for sale if you want to take some home for further work.
Supplies: A list will be sent upon registration… They should be easy and not very expensive to obtain. You probably have most items on the list in your house.
Cost: $480. 50% deposit option is available. Email for an invoice. Registering with a deposit guarantees your spot in the workshop. Full payment is due June 1st. Link to cancellation policy.
ABOUT THE STUDIO: I have recently relocated the Opulent Fibers studio to a small commercial building in Gladstone, OR. The studio has two floors with ample workspace for wet and dry work, a covered outdoor workspace for overflow, and small yard for sipping tea in the sun. It is designed as a working felting studio with all of the amenities and a flood of natural light from the south side.
NEIGHBORHOOD: I am located on a main street in the small town of Gladstone, just 15 mins south of Portland, OR. There is an Indian restaurant, a gourmet pizza shop, coffee shop, and convenience store all within a few blocks walk. A bigger highlight, however, is the Clackamas river that borders the town. Walking paths and picnic spots are plentiful and will surely be a destination for lunch breaks.
LODGING: There is a Holiday Inn Express about a mile down the road that has received decent reviews from students. I've also seen several airbnb listings in the neighborhood that will be easy to walk from to class. The studio address is 135 W Arlington St., Gladstone, OR 97027 for your searches.
TRAVEL: Students will fly into PDX International Airport. Hwy 205 is a major artery running just along the east side of the city which takes you from the airport to within just a few blocks of my studio. It is easy to rent a car from the airport or hire transportation through a taxi service or Lyft (or Uber). The drive is 25 minutes with light to medium traffic. Plan for more time during commute hours.
SCHEDULE: Workshop hours are 9am to 4pm. Please arrive on time but not too early.
Day one: Those arriving before 8:45 on the first day will be asked to find a coffee shop until the studio is open. Please arrive at the studio between 8:45 and 9:00am

Tea: 10:45-11:15 am every day. As I have learned to be very beneficial to the collective mind and energy of the class (from my time in AU and NZ) we will have an official break for tea, coffee and snacks. Tea, coffee, snacks are provided.

Lunch: 1:00-2:00 pm every day. Bring your own lunch or grab something from a neighborhood eatery. We will picnic at the park if the weather is suitable.

NEW: Students are asked to take a break at 4pm for some fresh air and dinner. The studio will remain open for evening work as needed to ensure everyone is prepared for the following day. There shouldn't be too much night work required, but each student's pace will dictate the time needed. Some students, of course, will enjoy the extra time for over achieving :)